Dainichi Pass in Kumano kodo
2017年 12月 20日
"Dainichi pass"
from Hongu to Yunomine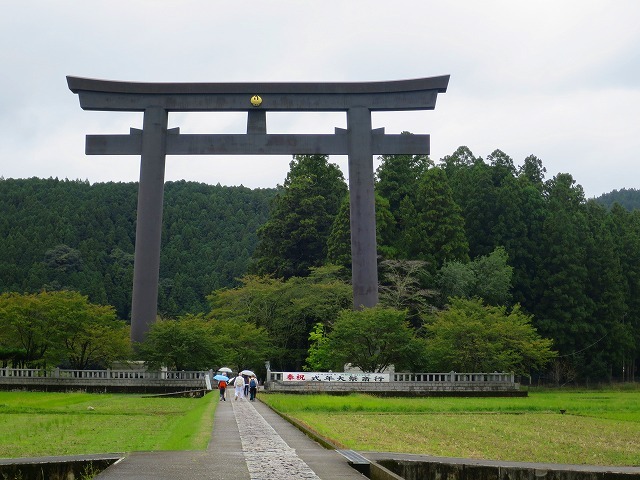 After lunch, we walked to Oyunahara、 the original Hongu Grand Shrine. Then we headed to Yunomine Hot Spring on the "Dainichi Goe" pass. This route is only 2.2km and the shortest road in Kumano Kodo. But it is steep road climbing about 250m in elevation.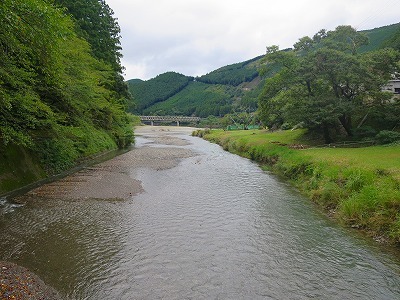 We crossed Otonashi River and Iwata River that stream was used for "Mizu-gori" or purifying body for pilgrims, and road is flat. From here Dainichi Goe begin. We walked on well maintained steep stone step road. Two Japanese travelers walked with us and said "this road is too good (and I was disappointed)". But it is not correct, the road was complated in early 17th century and had been used until today.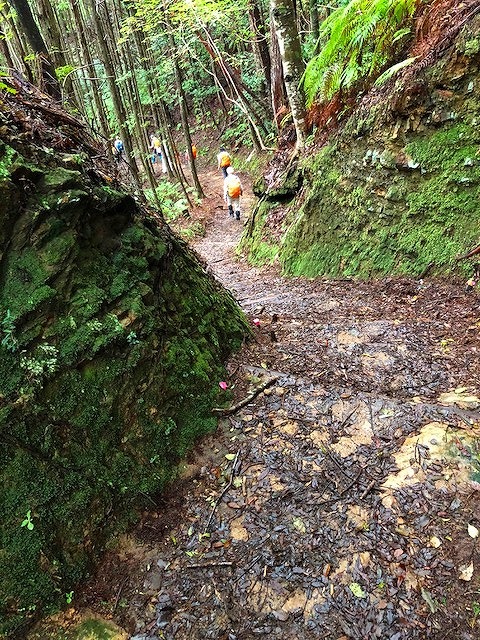 Steep but good conditioned stone step road continues about 0.5km. Around the road there are big cedar and cypress trees. In the forest there are many flat areas. It suggests once there were many rice paddies composing the terrace field. Developing the economy after WWⅡ, many people migrated to the city and rice paddle changed to the cedar or cypress forest.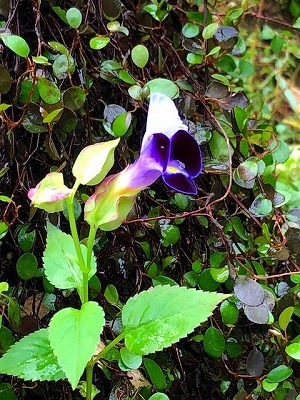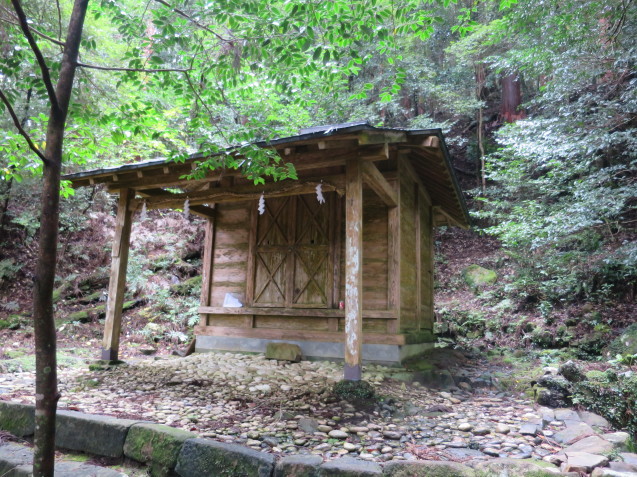 Then slope become milder and stone step is broken and rough. At the point 170m climbed, there is "Tukimi-ga-Oka" Shrine or moon watching shrine. It's name suggests this area was open and scenic space in the ancient times, not the forest. The road makes sharp turn to the right.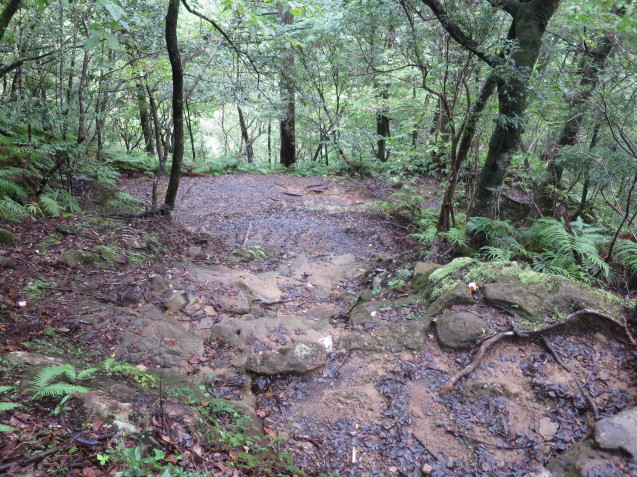 At the second sign pole indicating 1km, we reached the highest point and descend to Yunomine Hot Spring. We passed "Nose lost stone statue" or Hanakake Jizo. Then road become steeper and steeper down to Yunomine. Soon we can see among the cedar trees some curved tile roofs in Yunomine. We saw Yunomine Oji (mini shrine) and finaly arrived at Yunomine Hot Spring. (yasuo H)
from Hongu to Yunomine
The mountain pass from Yunomine-onsen toKumano-Hongu Grand Shrine.
This route is a bypass track of Nakahechiroute, ancient pilgrimage road to Kumano.
People purified themselves in the hotspring of Yunomine-onsen, before entering Kumano-Hongu Grand Shrine.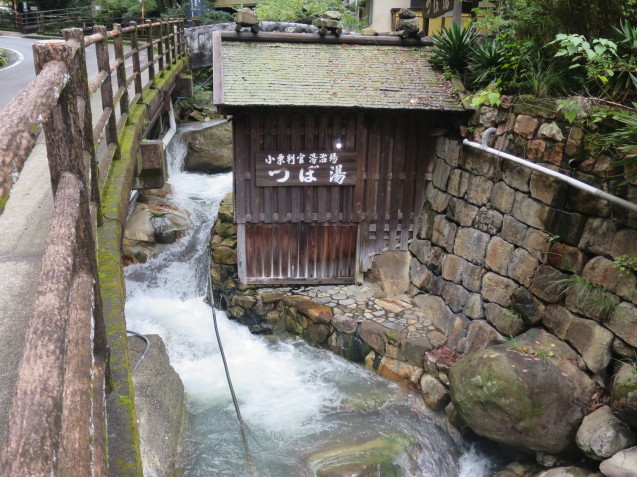 From Yunomine-Oji behind Yunomine-onsen, you walkup a steep slope, around
Dainichi-mountain (about 200m level aboveYunomine-onsen)
and walkdown to Kumano-Hongu Grand Shrine, about 3.4km, which is an easy walk if you takeyour own pace.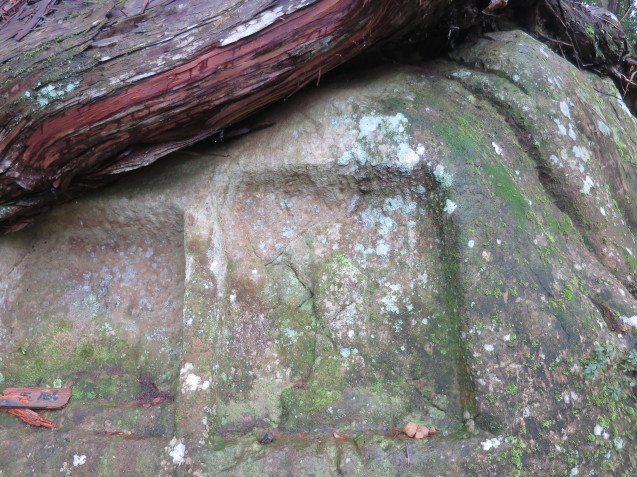 Along the ridge under cedar trees, theancient Jizo stones such as Hanakaki-Jizo , then Tsukimigaoka-shrine from whichcommands a view of Ohyunohara (the old site of Kumano-Hongu Grand Shrine)locates in the Kumano-river. (Haruo S)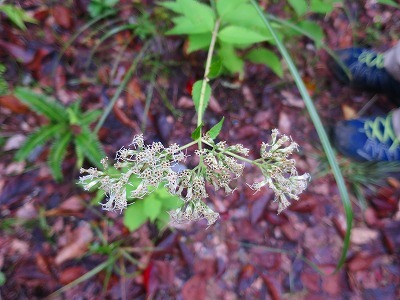 熊野古道、中辺路の分岐ルートで、湯峰温泉から熊野本宮大社への峠越え道です。
古く旅人は湯峰温泉で湯垢離をとり本宮へ参詣しました。
湯峰温泉山側の湯峰王子から急な坂道を登り、大日山の山腹を下る、標高差200m、約3.4kmの行程で、ゆっくりペースをとって登れば良い。
杉木立の尾根道の山中、鼻欠地蔵の石片を過ぎて下ると、月見ヶ丘神社があり、熊野川の大斎原(おおゆのはら)が眺められます。
 

 Yunomine-Onsen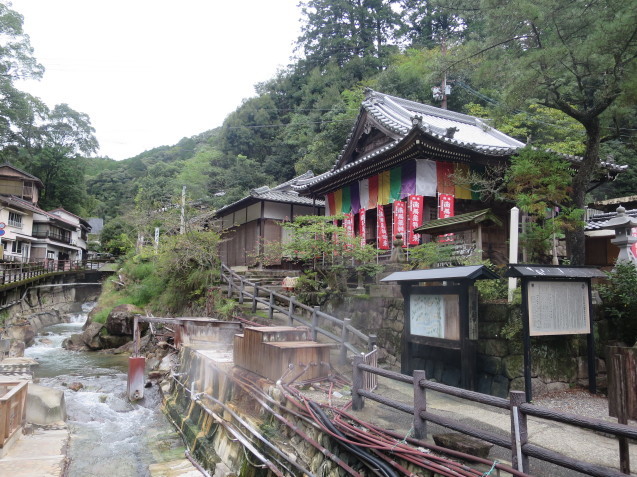 The Yunomine Onsen is a hot springlocated about 2 km to the southwest of Kumano Hongu GrandShrine.
In Edo era, pilgrims purified theirminds and bodies by using this hot spring water before worship in Hongu GrandShrine. It was believed that this hot spring was goodfor incurable disease.

About 6 hundred years ago, a worrier Oguri Hangan who came from the eastern part of Japan heard about this and visited here to heal incurable disease.
It is said he could recover through Kumano Gongen (an incarnation of Buddha)
and Yakushi Nyorai ( a healing Buddha at temple of Toko) after he soaked in a hot spring in Yunomine.
This rumor spread quickly through Japan by Nenbutsu -Hijiri(Nenbutsu priests), who were members of Jishu or Ji sect, which was founded by Saint Ippen.
KumanoBikuni (Kumano nuns) also had to do with advocating this matter deeply. (Toshiko S)

 湯峰温泉 
 湯峰温泉は、熊野本宮大社より約2キロ南西にある温泉です。
 江戸時代に巡礼者達は、本宮大社に参詣する前に身体を清めるのにこちらで湯垢離をしました。
 この温泉の湯は、不治の病に効き目があると信じられました。
 およそ600年前、東日本に滞在していた武士の小栗判官は、不治の病を治す温泉の効用を知り湯峯温泉にやって来ました。
 小栗判官は、温泉に浸ると熊野権現と薬師如来の力で元の姿に戻ったと言う話が伝わっています。
 この噂は、時宗の遊行聖達によって日本中に広まりました。 時宗とは、浄土宗の一派で念仏宗のことです。一遍上人が開祖です。 遊行聖達と同様に熊野比丘尼も関わって来たと言われています。

"